Improving Relationships and Creating Peace — One Conversation at a Time!
Knowing what to do at just the right moment is critical to healthy conversation and developing strong, enjoyable relationships!
What should you do when:
your grown daughter says she is frustrated because you are treating her like a child, when you know you were only offering fatherly advice?
team members are hesitant to offer their ideas for a project?
your spouse differs sharply with you on a very important topic?
a friend is no longer speaking to you?
a customer is angry and convinced they have good reason to be?
a teenager won't come out of their room to participate with the family?
your boss criticizes every suggestion you make and then wonders why you don't speak up more?
your five-year-old is anything but cooperative any time you ask them to do something?
you are talking to your spouse and they suddenly get quiet?
Most people don't know what to do when tension or conflict strikes. They were never taught.



Through PLEDGEtalk, we train you how to respond in such critical moments as these. You will learn how to use six principles and a step-by-step guide for those tough conversations so you can create peace, build healthy communication, and improve relationships.
One person exclaimed, "It's a game-changer!"
With PLEDGEtalk, YOU can become a game-changer in your marriage, your family, your workplace, and really everywhere you go!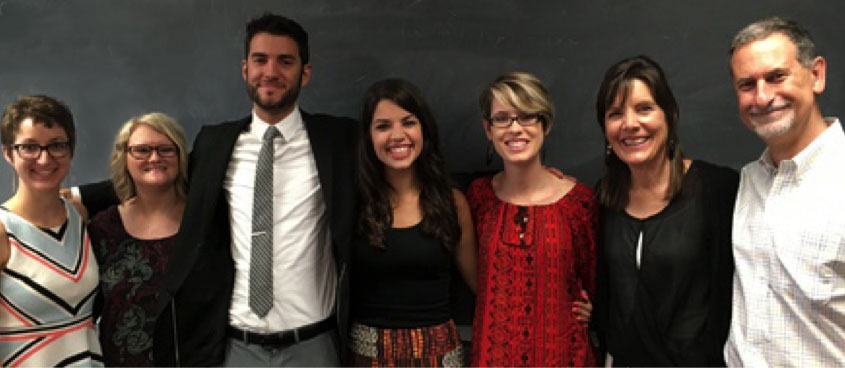 Here is my whole family celebrating our son's defense of his dissertation at Florida International University!
That brunette on the right in the back is my beautiful wife. She looks as young as the rest!